2018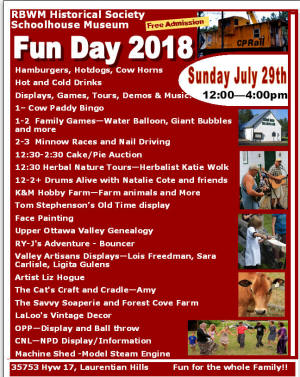 June 24th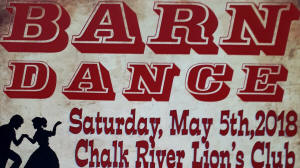 2017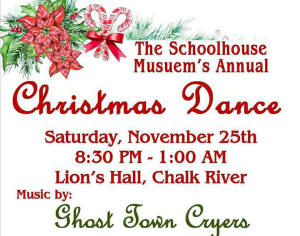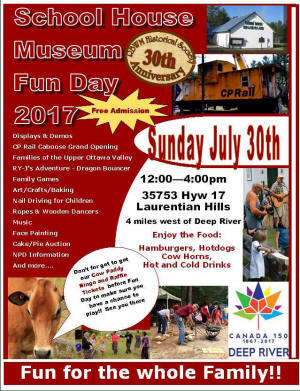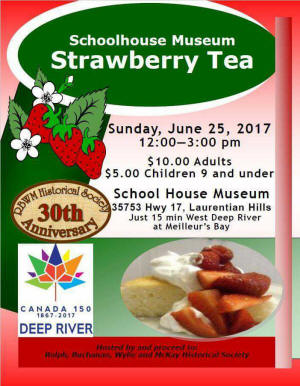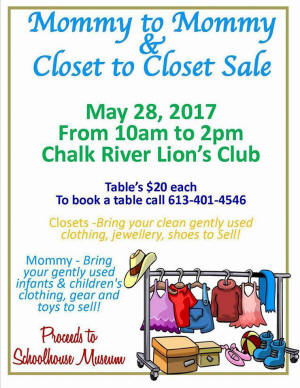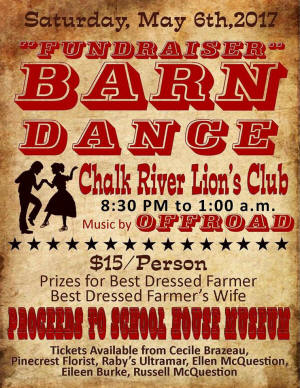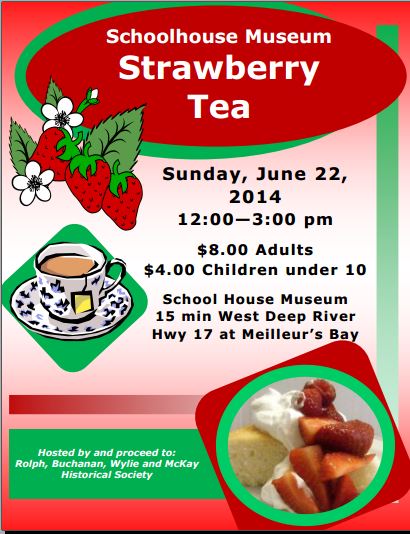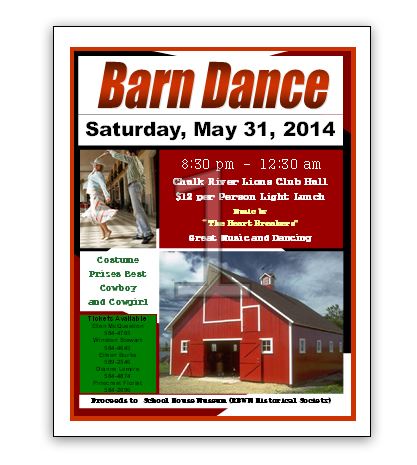 2013
July 28 12-4 pm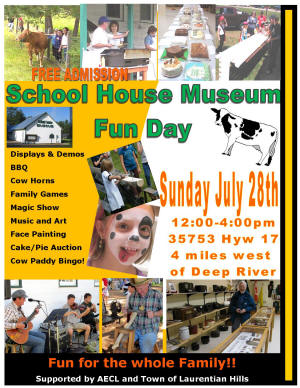 Dr. Ian Radforth, Chair of the Honours and Awards Committee of The Ontario Historical Society, is pleased to announce the recipients for 2012:
Dorothy Duncan Award
Rolph, Buchanan, Wylie & McKay Historical Society
This award recognizes a non-profit organization for outstanding service to its region that has been nominated by a Municipal Council or First Nations Council.
The nomination was submitted by the mayor and council of the Town of Laurentian Hills.
Besides rebuilding the School House Museum on the site of the old #4 Rolph School, the historical society has also relocated the Rolphton Hydro Colony Church, preserved a Pioneer Log House, and provided a home for the valuable artifacts and photographs that tell the story of the four townships in the Upper Ottawa Valley.
When visiting the museum, one can learn of the early days of hydro-electric and nuclear power and the development of the railroad, and see Aboriginal artifacts dating back some 5,000 years.
The Rolph, Buchanan, Wylie and McKay Historical Society is a one-hundred per cent volunteer-run organization that, with the help of summer students, operates a seasonal museum and offers a wide range of fundraising activities. It is because of this dedicated group that the social and economic history of the area is protected for generations to come.
The historical society was incorporated through affiliation with The Ontario Historical Society in April 1987.
The Rolph, Buchanan, Wylie and McKay Historical Society, and the School House Museum that they care for and nurture, exemplifies the spirit of the Dorothy Duncan Award, and it is with great pleasure that the Honours and Awards Committee presents the Dorothy Duncan Award to the Rolph, Buchanan, Wylie and McKay Historical Society.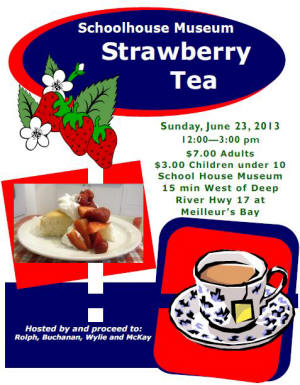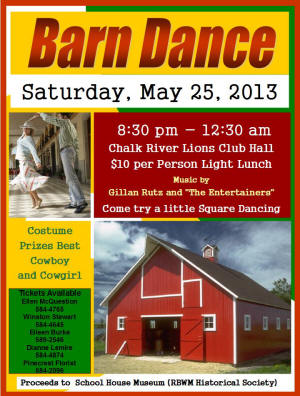 May 4 Cleanup Day
Come out and help us get ready for the season, all help welcome, Bring a rake or bring gloves. Outside and Inside cleanup planned.
2013 Royal Letter for 2012 Royal Strawberry Tea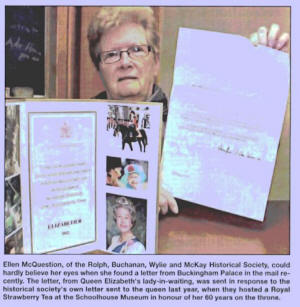 2012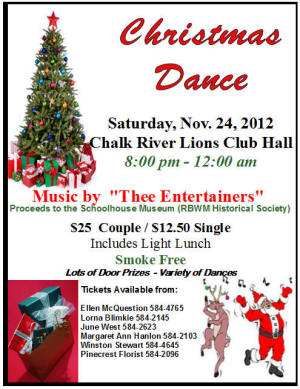 August 4, 2012 9-11
2012 Events
August 4, 2012 9-11
Pancake Breakfast at the Museum
$10 per Person
July 29, 2012 12:00-4:00 pm
Funday at the Museum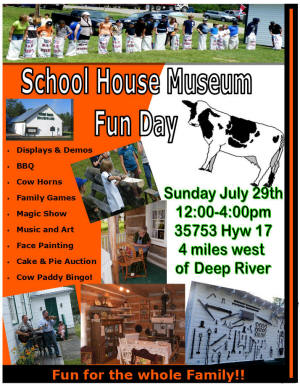 2012 June 24 Strawberry Social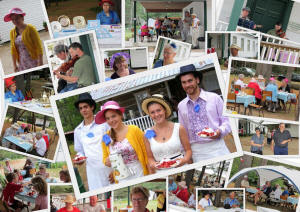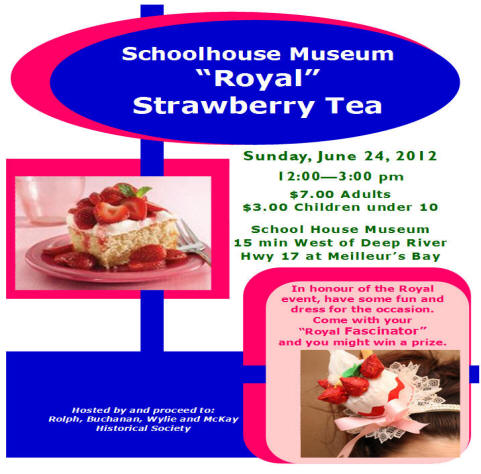 2011 Events
2011 Events
The annual Christmas Dance sponsored by the RBWM Historical Society (School House Museum) will be held Saturday , Nov 26th from 8:00 pm to 12:00 am in the Lions Ckub Hall in Chalk River Ontario. Music by "The Entertainers". Admission - $25.00 pr couple, $12.50 Single. A light lunch is included.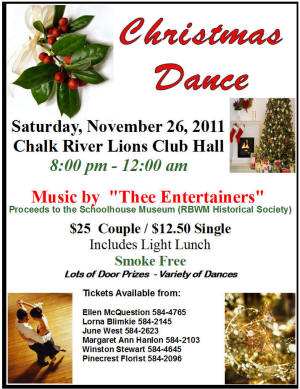 The Annual Pre Christmas Bake sale , sponsored by the School House Museum will be held at the Lions Club Hall in Chalk River on Sunday 20 Nov 2011. Come stock up on all the home made goodies.
Fun Day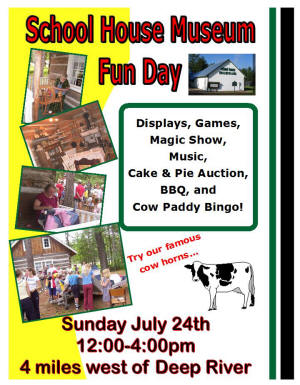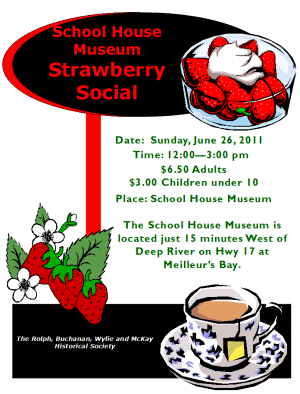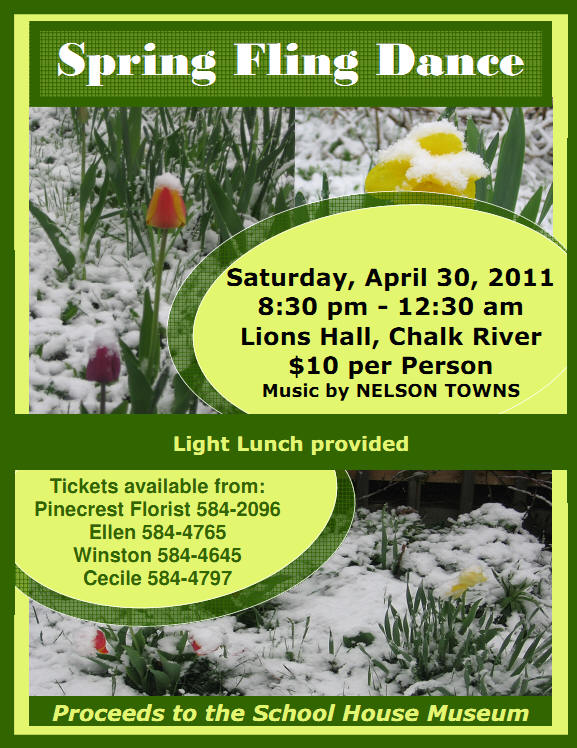 The School House Museum is located just 15 minutes West of Deep River on Hwy 17 at Meilleurs Bay.